The page has moved, click here to visit the new page if you are not automatically redirected


South Dakota Dept. of Revenue APPROVED!



Responsible Serving Course Includes:
Student - Instructor Forum
Printable SD Frequently asked questions
Printable Poster: Signs of Intoxication
Printable Poster: Non-Alcoholic (Virgin) drinks
Related Courses for SD:

The minimum age to sell and serve alcohol in South Dakota is 21.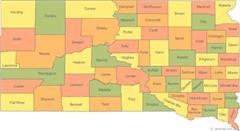 ---
The South Dakota Department of Revenue
The agency that handles South Dakota liquor licensing and/or bartender licensing rules and regulations in South Dakota is The South Dakota Department of Revenue. The contact information for The South Dakota Department of Revenue is listed below. You can contact them to verify that online server certification (bartender license) can be obtained in South Dakota. We have also listed that information where applicable.

The South Dakota Department of Revenue
Telephone: (605) 773-3311
Website: http://www.state.sd.us/drr2/revenue.html

Bartending License regulations for sellers and servers in South Dakota

SD Dram Shop Laws: No
SD Happy Hour Laws: The State of South Dakota does not have state-wide Happy Hour Prohibitions. Such laws may exist in your city or county. Check with your local jurisdiction for any restrictions.

Can bartenders in SD work as a bartender with a felony conviction? yes
Yes. State law does not allow anyone convicted of a felony to own an alcohol license. There is no law that would restrict them from working as an employee in an alcohol licensed establishment.